The Remains of the Whole
Palazzo Calcagni - Reggio Emilia April - May 2019
Text by Nicola Patruno.
The monumental fragments that compose Rizzi's work form a system of signs, a forest of references in which one must abandon oneself free from the presumption of detecting the Whole, whose fragments form a mnemonic trace.
Such signs take the shape of cracks, of rifts of different widths, from the soft leak to the sinkhole. The stiffness and hardness of marble, the material portrayed here, contrasts the freedom with which one must move inside the infinite paths that plow the entire body of work.
We find ourselves in the construction of a landscape that is at a time deeply molded by humans, torn apart by the millennial extraction work, and that nevertheless appears irreparably as a majestic natural landscape. Rizzi's work creates an effect of dissociation from the purely landscaping phenomenon: the mountain lives and dies at the same time, thanks to mankind.
Thanks to a titan operation of physical subtraction, the human action reveals all the potency within the stone, a vital element of this landscape. Without this work, the mountain would not be what it is. Technical imagination allows this deadly revival of the stone, giving it the opportunity to become marble, raw material at the service of men.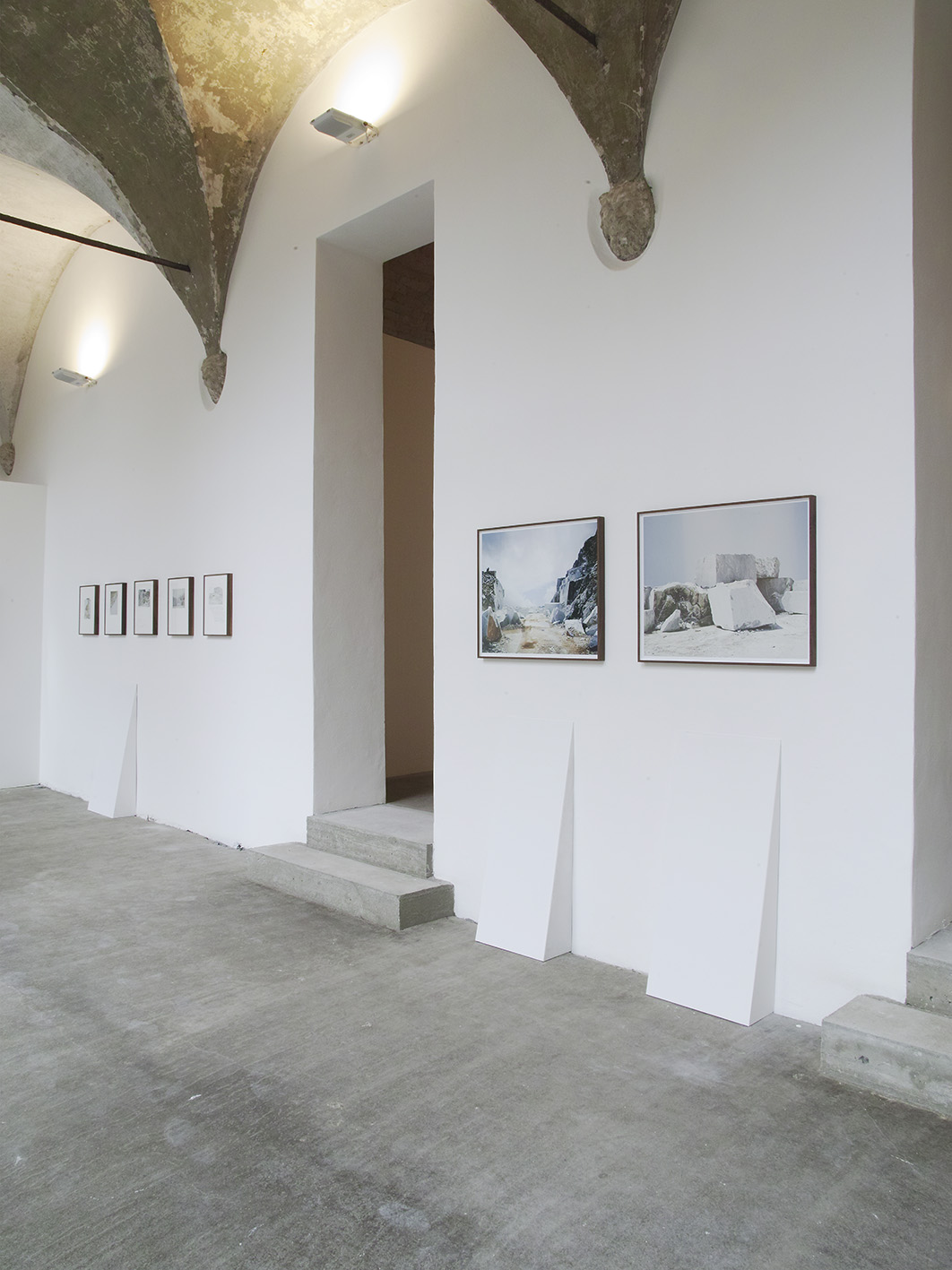 It is thanks to the gaze of téchne that the power of brutal nature itself is created. Because of this, The Remains of the Whole allow us to think about several major themes such as the relationship between nature and culture, the limits of the power of the technique, the relation between potency and potential, the enigmatic abyss between potency and action.
Nicola Patruno